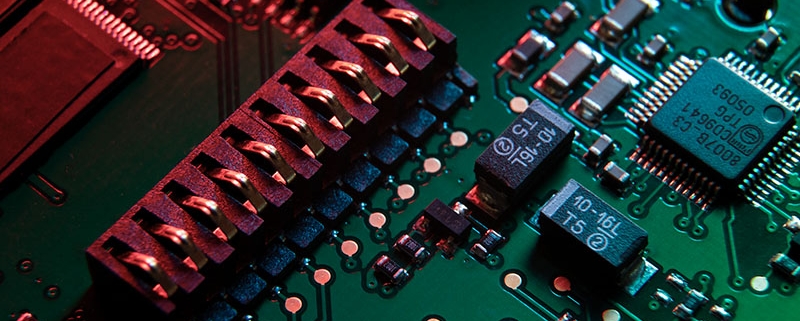 Quick Turn SMT prototyping
C-Alley is an Expert in quick turn SMT production, with a solid reputation of on-time delivery and competitive cost, we build and manufacture over 500 prototypes a year, with capability designed to deliver with quality, speed, and flexibility.
The biggest advantages are in SMT equipment:  8 automatic SMT equipment lines, Hitachi screen printer, Fuji NXT-ii SMT machines, Fuji XPF-L module SMT machines, X-Ray machine, BGA inspection.
Why is quick turn SMT used in industry? SMT has several important benefits over through-hole technology.
– Faster for automatic machines to place
– Has a smaller physical size for the same electrical function
– Less parasitic (unwanted) effects
– Cost of part is cheaper
Investment in world-class technology, such as 'Solder Jet Printing', allows us to provide a superior level of quality and produce complex PCB assemblies using
BGA
, QFN, DFN, and PoP devices.
Fully automated Mycronic SMT equipment, along with the use of Agilis feeders, ensures we can achieve fast set-up and changeover times during the SMT process. This allows us to produce a high mix of products during any production shift.
Key elements of our prototype service:
1)  Fast delivery service.
2)  Complex SMT capability.
3)  Production quality standard prototypes.
4)  Batch sizes from 1 off upwards.
5)  9 lines with SMT placement machines.
6) World-class solder jet printing technology.
7)  PoP, BGA, leadless, 01005, 0201, 0402, QFN, DFN, etc.
8) Hard-to-mount SMT parts, connectors, leadless, cavity & small process window.
9)  100% AOI inspection as standard.
10)  Skilled IPC accredited technicians to IPC standards.
11)  IPC class 2, 3, or J-STD.
12)  Ultrasonic and aqueous cleaning.